Help
Storage Guide
Use cases
Troubleshooting
Documents
Forum
Install Windows version
Run the downloaded install file and you will see the following screen. Click "Next".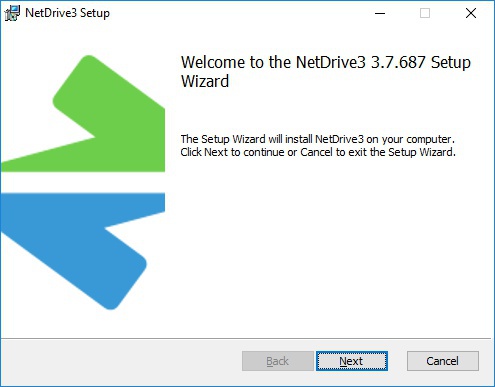 Read through EULA (End User License Agreement) and then check "I accept the terms in the License Agreement". Click "Next".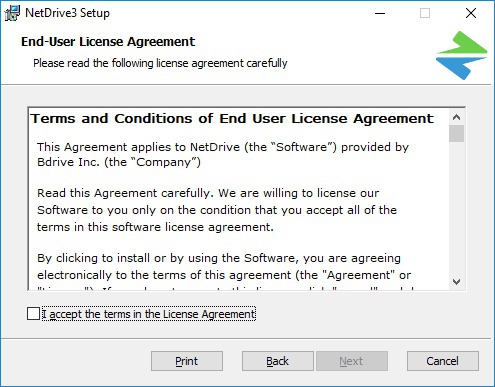 Select the installation path. Click "Change" if you need to change the path.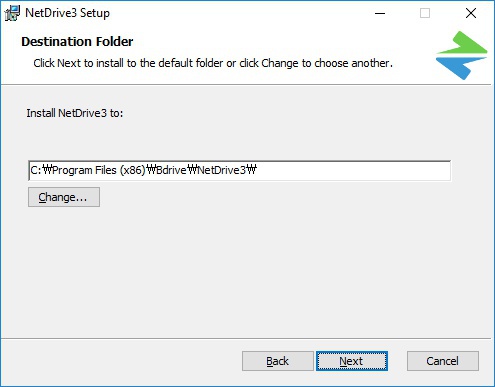 Now you are ready to install. Click "Install" to start the installation. Note it requires administrator privileges.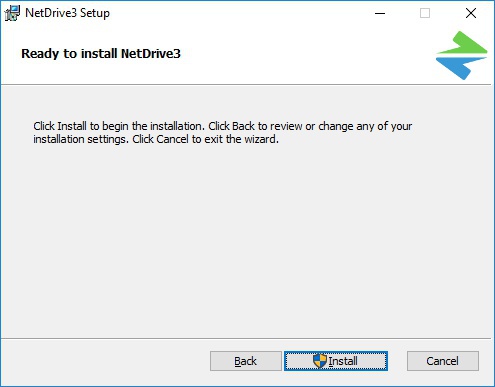 Restart Windows explorer.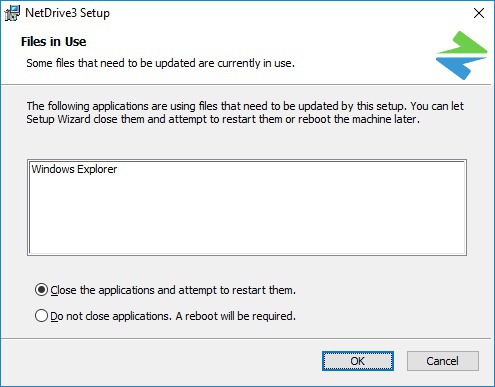 Click "OK" if you see the following message.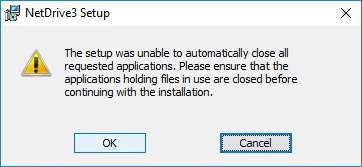 Now it starts copying the files.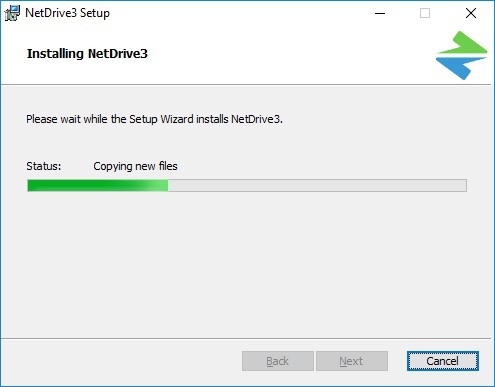 Run NetDrive if installation is completed.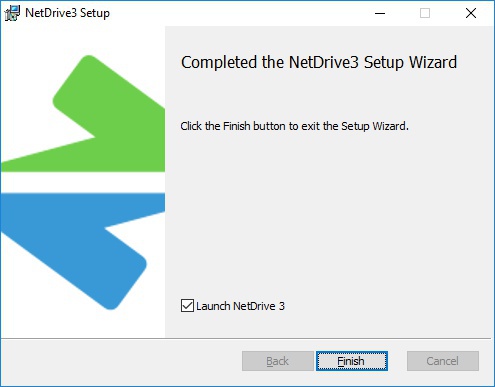 You may see the following message if system reboot is required. Reboot and then run NetDrive.
For any unexpected installation problem, please visit NetDrive Support and write your issue to our technical staffs.

Your log file will be saved in C:\Users\useraccount\AppData\Local\Temp\Bdrive as NetDrive3Install.log, NetDrive3_Setup.log. It will help to check your issue if these log files are attached.